Renowned Speakers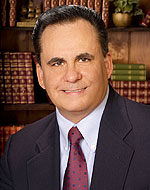 Paul Fogle
University of the Pacific USA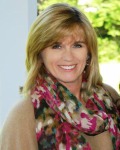 Kerri Phillips
Louisiana Tech University USA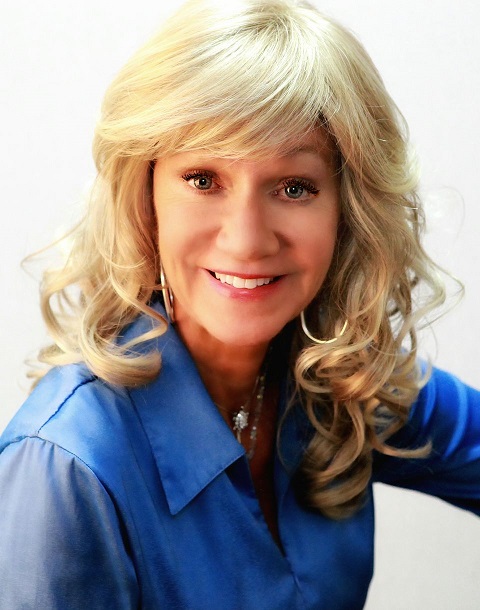 Celeste Roseberry-McKibbin
California State University USA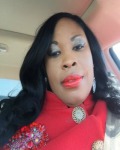 Regina L Enwefa
Southern University Baton Rouge USA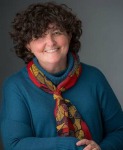 France Weill
Touro College USA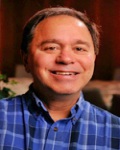 Stephen N. Calculator
University of New Hampshire USA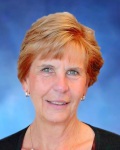 Sandra M. Grether
University of Cincinnati USA
Recommended Global Pathology Conferences
Asia Pacific & Middle East
ISLPC 2017
Sessions
ConferenceSeries Ltd along with Editorial Board Members of Supporting Journals, welcome you to the International Conference on Speech Language Pathology which will be taking place during May 22-23, 2017 at Las Vegas, USA. ConferenceSeries Ltd is a pioneer in organizing scientific conferences throughout the globe.
Conference Highlights
Augmentative and Alternative Communication
Augmentative and alternative communication is an umbrella term that encompasses the communication methods used to supplement or replace speech or writing for those with impairments in the production or comprehension of spoken or written language. AAC is used by those with a wide range of speech and language impairments, including congenital impairments such as cerebral palsy, intellectual impairment and autism, and acquired conditions such as amyotrophic lateral sclerosis and Parkinson's disease. AAC can be a permanent addition to a person's communication or a temporary aid.
AAC systems are diverse: unaided communication uses no equipment and includes signing and body language, while aided approaches use external tools. Aided communication methods can range from paper and pencil to communication books or boards to devices that produce voice output and/or written output. The symbols used in AAC include gestures, photographs, pictures, line drawings, letters and words, which can be used alone or in combination. Body parts, pointers, adapted mice, or eye tracking can be used to select target symbols directly, and switch access scanning is often used for indirect selection. Message generation is generally much slower than spoken communication, and as a result rate enhancement techniques may be used to reduce the number of selections required. These techniques include "prediction", in which the user is offered guesses of the word/phrase being composed, and "encoding", in which longer messages are retrieved using a prestored code.
Autism Spectrum Disorder
Autism spectrum disorder (ASD) is the name for a group of developmental disorders. ASD includes a wide range, "a spectrum," of symptoms, skills, and levels of disability.
People with ASD often have these characteristics:
Ongoing social problems that include difficulty communicating and interacting with others
Repetitive behaviours as well as limited interests or activities
Symptoms that typically are recognized in the first two years of life
Symptoms that hurt the individual's ability to function socially, at school or work, or other areas of life
Some people are mildly impaired by their symptoms, while others are severely disabled. Treatments and services can improve a person's symptoms and ability to function.
Craniofacial and Velopharyngeal Disorders
A craniofacial disorder refers to an abnormality of the face and/or the head. Craniofacial differences can result from abnormal growth patterns of the face or skull, which involves soft tissue and bones. A craniofacial condition may include disfigurement brought about by birth defect, disease or trauma.
Velopharyngeal dysfunction (VPD) is a generic term which describes a set of disorders resulting in the leakage of air into the nasal passages during speech production. As a result, speech samples can demonstrate hyper nasality, nasal emissions, and poor intelligibility.
Cultural and Linguistic Issues
Culture and linguistics refer to integrated patterns of human behaviour that include language, thoughts, communications, actions, customs, beliefs, values, and institutions of racial, ethnic, religious, or other groups (e.g., gender, gender identity/gender expression, age, national origin, sexual orientation, disability). Cultural and linguistic competence is a set of congruent behaviours, attitudes, and policies that come together in a system, agency, or among professionals that enables effective work in cross-cultural situations.
Fluency
Fluency is a speech language pathology term that means the smoothness or flow with which sounds, syllables, words and phrases are joined together when speaking quickly. "Fluency disorders" is used as a collective term for cluttering and stuttering. Both disorders have breaks in the fluidity of speech, and both have the fluency breakdown of repetition of parts of speech. Fluency disorders are most often complex in nature and they tend to occur more often in boys than in girls.
Global Issues and Practices
Our main aim is to provide international leadership related to audiology and speech language pathology services by promoting research, networking, collaboration, education, and mentoring for its affiliates, students, and other service providers in the global marketplace.
Inter-professional Education and Practice
Definitions of interprofessional education (IPE) and interprofessional practice (IPP), also called interprofessional collaborative practice, to reflect audiologists' and speech-language pathologists' (SLPs') engagement in IPP in both health care and education settings. In ASHA's definition, IPE is an activity that occurs when two or more professions learn about, from, and with each other to enable effective collaboration and improve outcomes for individuals and families whom we serve. Similarly, IPP occurs when multiple service providers from different professional backgrounds provide comprehensive healthcare or educational services by working with individuals and their families, caregivers, and communities to deliver the highest quality of care across settings.
Language in Infants, Toddlers, and Pre-schoolers
The development of language skills begins at birth, with the first parent child interactions, and continues through the explosive growth of vocabulary in toddlerhood and the emergence of more complex syntax in pre-schoolers.
Early language development is dependent on the quality of the social interactions a child has with the important adults in his life. Social situations in which caregivers and infants share the same focus on an object or topic are referred to as episodes of joint attention.
Language and Learning in School Age Children and Adolescents
Language disorders in children are characterized by deficiencies in the comprehension (understanding) and/or production (use) of spoken and written language. Deficiencies in language can have a profound impact on a child's academic, social, and emotional development. Seven percent of preschool and school age children exhibit significant limitations in language ability.
Language Disorders in Adults
When a person is unable to produce speech sounds correctly or fluently, or has problems with his or her voice, then he or she has a speech disorder. Difficulties pronouncing sounds, or articulation disorders, and stuttering are examples of speech disorders.
When a person has trouble understanding others (receptive language), or sharing thoughts, ideas, and feelings completely (expressive language), then he or she has a language disorder. A stroke can result in aphasia, or a language disorder.
Literacy Assessment and Intervention
Speech language pathologists (SLPs) have the specialized knowledge and experience needed to identify communication problems and to provide the help that children need to build critical language and literacy skills. SLPs are often the first professionals to identify the root cause of reading and writing problems through a child's difficulty with language. SLPs help children to build the skills they need to succeed in school and in life.
Motor Speech Disorders
Motor speech disorders are a class of speech disorder that disturb the body's natural ability to speak. These disturbances vary in their etiology based on the integrity and integration of cognitive, neuromuscular, and musculoskeletal activities. Speaking is an act dependent on thought and timed execution of airflow and oral motor / oral placement of the lips, tongue, and jaw that can be disrupted by weakness in oral musculature (dysarthria) or an inability to execute the motor movements needed for specific speech sound production (apraxia of speech or developmental verbal dyspraxia). Such deficits can be related to pathology of the nervous system (central and /or peripheral systems involved in motor planning) that affect the timing of respiration, phonation, prosody, and articulation in isolation or in conjunction.
Speech and Language Science
This track focuses on normal aspects of language comprehension and expression and speech production. Proposals addressing use of techniques in neurogenic language or speech disorders should be submitted to the Language Disorders in Adults, the Motor Speech Disorders, or the Traumatic Brain Injury (TBI) topic areas.
Speech Sound Disorders in Children
Speech sound disorders are speech disorders in which some speech sounds or phonemes in a child's language are either not produced, not produced correctly, or are not used correctly. The term protracted phonological development is sometimes preferred when describing children's speech to emphasize the continuing development while acknowledging the delay.
Swallowing and Swallowing Disorders
A swallowing disorder, called dysphagia, is a difficulty or inability to swallow. There are different phases of the swallow. The problem can affect any phase of the swallow. What happens in the mouth is the oral phase. What happens in the throat is the pharyngeal phase. What happens in the oesophagus, is called the oesophageal phase. A person can have difficulty in any or all of the phases of the swallow. If the person can't eat or drink enough, this will affect their nutrition.
Tele-practice
Tele-practice is the application of telecommunications technology to the delivery of speech language pathology and audiology professional services at a distance by linking clinician to client/patient or clinician to clinician for assessment, intervention, and/or consultation.
Traumatic Brain Injury
Traumatic brain injury (TBI), also known as intracranial injury, occurs when an external force traumatically injures the brain. TBI can be classified based on severity, mechanism, or other features. Head injury usually refers to TBI, but is a broader category because it can involve damage to structures other than the brain, such as the scalp and skull.
Voice and Alaryngeal Communication
Alaryngeal speech is speech made using sources other than the glottis in the larynx to create voiced sound. There are three types: esophageal, buccal, and pharyngeal speech. Each of these uses an alternative method of creating speech-like phonation to that normally provided by the vocal cords. These forms of alaryngeal speech are also called "pseudo-voices".
About Conference
Conference Series LLC Conferences invites all the participants from all over the world to attend 'International Conference on Speech-Language Pathology' during May 22-23, 2017 at Las Vegas, USA which includes renowned keynote Sessions, Oral Presentations, Poster presentations and Exhibitions.
ConferenceSeries Ltd Organizes 1000+ Global Events every year across USA, Europe & Asia with support from 1000 more scientific societies and Publishes 700+ Open access journals which contains over 50000 eminent personalities, reputed scientists as editorial board members. To know more about the conference series visit: http://www.conferenceseries.com/.
Why Speech Pathology?
Speech-language pathology is a field of expertise practiced by a clinician known as a Speech-language pathologist (SLP), also called speech and language therapist or speech therapist, which specialize in the evaluation and treatment of communication disorders and swallowing disorders. The Moto of the conference is to look forward into the advancement, researches, and achievements in the field of pathology.
Types of pathology:
The main branches of pathology are clinical pathology, Speech Pathology, anatomical pathology or a combination of the two, referred to as general pathology.
General pathology:
General pathology describes the scientific study of disease which can be described as any abnormality that is causing changes in the structure or function of body parts. In pathology, the causes, mechanisms and extent of disease may be examined.
Speech Pathology:
The components of speech production include: phonation, producing sound; resonance; fluency; intonation, variance of pitch; and voice, including aeromechanical components of respiration. The components of language include: phonology, manipulating sound according to the rules of a language; morphology, understanding and using minimal units of meaning; syntax, constructing sentences by using languages' grammar rules; semantics, interpreting signs or symbols of communication to construct meaning; and pragmatics, social aspects of communication.
Anatomical pathology:
This branch of pathology involves the study and diagnosis of disease based on the examination of surgically removed bodily specimens or sometimes of the whole body (autopsy). Aspects of a sample that may be considered include its gross anatomical make up, appearance of the cells and the immunological markers and chemical signatures in the cells.
Clinical pathology:
This branch concerns the laboratory analysis of blood, urine and tissue samples to examine and diagnose disease. Typically, laboratories will process samples and provide results concerning blood counts, blood clotting ability or urine electrolytes, for example.
Target Audience:
Speech Language Pathologists, Audiologists, and Speech, Language, and Hearing scientists etc.
Market Report
Speech Therapy or Speech Language Pathologists
Speech therapy, preferred term speech-language pathology, is the profession devoted to assessment, rehabilitation, rehabilitation, counselling, and prevention services for individuals from birth through old age who have some type of speech, voice, language, cognitive-communicative, or swallowing disorder. The professional who provides these services is called a speech-language pathologist. Other roles speech-language pathologists fulfil include advocacy, research, program coordination and administration, college teaching, supervision, product development and evaluation, and consultation with families, caregivers, educators, other rehabilitation specialists, administrators, medical professionals, and others. Speech-language pathology is part of the discipline of communication sciences and disorders which also includes audiology.
Scope of Practice
In the US, state licensure laws and professional organizations, such as the American Speech-Language and Hearing Association, define what professional practices are within the range of skills of a fully qualified practitioner. ASHA's Scope of Practice in Speech Language Pathology is a detailed and living document that outlines the specific services speech-language pathologists can do including providing prevention, screening, consultation, assessment, treatment, management, counselling and follow up services for disorders of speech, swallowing and upper aero digestive functioning, cognitive aspects of communication, and sensory awareness related to communication, swallowing and upper aero digestive functions.
Professional Organizations:
The primary national professional organization in the US to which SLPs belong is the American Speech Language and Hearing Association. In addition to providing standards for college/university programs and for clinical practitioners, ASHA serves as a resource for those with communication disorders, advocates for issues related to Speech Language Pathology and audiology at the national level, works with state organizations, and provides a Code of Ethics, professional education and conferences, and numerous peer reviewed publications and clinical materials.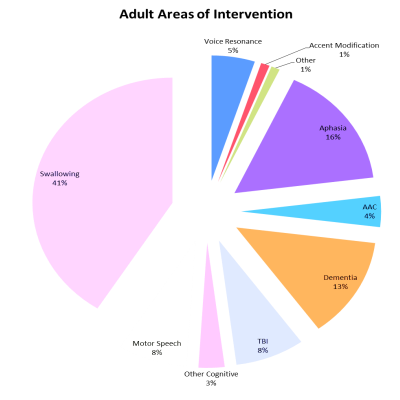 International Perspectives
Speech-Language Pathology is an established and growing profession in Europe, North and South America, Asia, Africa, and Australia. In the EU (European Union) there are more than 50,000 speech language pathologists or logopedists. In some countries, Speech-Language Pathology and Audiology are considered one profession (Fonoaudiologia) and are taught conjointly. Educational preparation for speech-language pathologists varies greatly throughout the world. In some countries special education teachers or other interested individuals take minimal educational training as preparation for employment as a speech-language pathologist.
Future Outlook: Speech-Language Pathology
Excellent job opportunities in speech-language pathology are expected to grow by 21% from 2014 to 2024, faster than the average for all occupations.
Reasons for Growth
Older Populations—The expanding population in older age groups is prone to medical conditions that result in speech, language, and swallowing problems.
Retirees—An expected increase in retirements throughout the coming years should create excellent job opportunities for speech-language pathologists.
Increased Survival Rates—Medical advances are improving the survival rate of premature infants and trauma and stroke victims, who then need assessment and possible treatment.
Early Identification and Diagnosis—Greater awareness of the importance of early identification and diagnosis of speech, language, and swallowing disorders in young children will increase employment.
Increased School Enrolments—Employment in educational services will increase along with growth in elementary and secondary school enrolments, including the enrolment of special education students. Federal law guarantees special education and related services to all eligible children with disabilities.
Need for Contract Services—The number of speech-language pathologists in private practice will rise due to the increasing use of contract services by hospitals, schools, and nursing care facilities.
Bilingualism—Many opportunities exist for those with the ability to speak a second language.
Future Outlook: Communication Sciences and Disorders—Faculty and Speech and Hearing Scientists
The anticipated faculty shortages within CSD departments will focus attention on the discipline and the need to expand research opportunities and promote higher education as a career, as well as target and coordinate data collection and dissemination (about supply and demand of PhD faculty and students). Other areas for expanded activities include developing a centralized mechanism for information exchange, enhancing research training experience, and promoting doctoral program leadership.
Reasons for Growth
The anticipated shortages of PhD-prepared people in CSD may be attributed to:
Growth within the professions.
Increased number of retiring faculty.
Fewer doctoral students.
Careers as teachers, scholars, and researchers can be pursued at many different types of universities and colleges. Individuals with a PhD may also be employed at hospitals or clinics where clinical research is a part of the institution's mission or in an industry-related organization (e.g., hearing aid manufacturer) for product research and development.
Resources and Policy Documents that Govern the Practice of the Professions
U.S. News & World Report: The 100 Best Jobs of 2016
Bureau of Labor Statistics, U.S. Department of Labor, Occupational Outlook Handbook, Audiologists
Bureau of Labor Statistics, U.S. Department of Labor, Occupational Outlook Handbook, Speech-Language Pathologists
Past Conference Report
Pathology 2015
We gratefully thank all our wonderful speakers, conference attendees, students, associations and exhibitors for making Pathology 2015 Conference the best ever!
In 2015, the conference took a new direction, broadening its focus beyond the laboratories to cover all aspects of Pathology. This has provided a unique opportunity for academic and Laboratory-wide communication and collaboration and has positioned the conference as the OMICS International's annual Clinical premier event.
The 4th International Conference and Exhibition on Pathology, hosted by the OMICS International was held during July 13-15, 2015 at Hilton New Orleans Airport Hotel, New Orleans, USA based on the theme "Technological Construction of Pathology". Benevolent response was received from the Editorial Board Members of Conferenceseries LLC Journals along with scientists, researchers, students and leaders from various fields of Pathology, who made this event a grand success. Conferenceseries LLC will acknowledge with gratitude the support by all the Editorial Board Members of Journal of Clinical & Experimental Pathology and Journal of Plant Pathology & Microbiology for their valuable suggestions for up growth of the Organization
The conference was initiated with the Honorable presence of the Keynote forum. The list includes:
Gene N Herbek, President of College of American Pathologists(CAP), USA
Clay J Cockerell, World Renowned Leader in Dermatopathology, USA
Kim Solez, Professor, University Of Alberta, Canada
James Michaelson, Director, Harvard University, USA
Haodong Xu, Professor, University of California Los Angeles, USA
Gerard Lozanski, The Ohio state University, USA
K H Ramesh, Director, Montefiore Medical Center, USA
Past Reports
Gallery
Cytopathology 2016
2nd International Conference on Cytopathology & Histopathology was organized during August 10-12, 2016 at Las Vegas, USA. With the support and contribution of the Organizing Committee Members, we successfully hosted the event at the conference venue.
Past Reports
Gallery
To Collaborate Scientific Professionals around the World
Conference Date May 22-23, 2017
For Sponsors & Exhibitors
Supported By
Journal of Speech Pathology & Therapy
Journal of Phonetics & Audiology
All accepted abstracts will be published in respective Conference Series LLC LTD International Journals.
Abstracts will be provided with Digital Object Identifier by